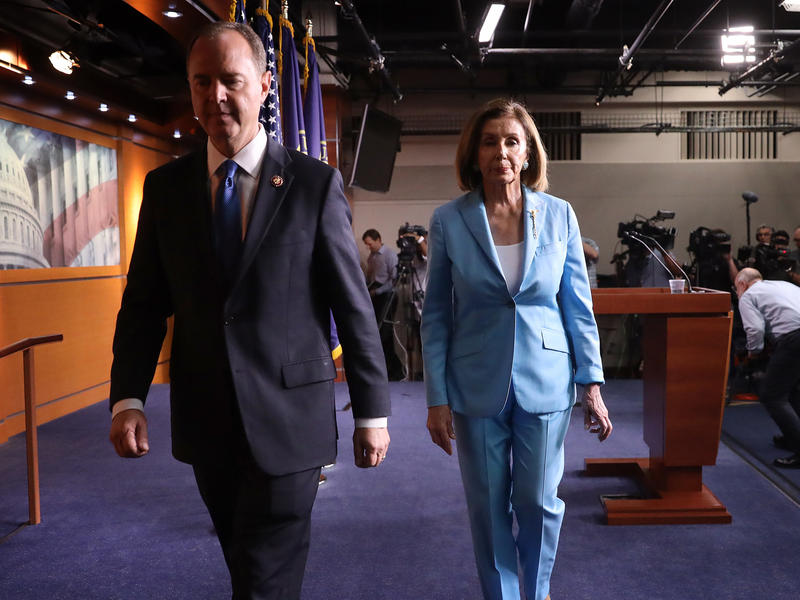 House Speaker Nancy Pelosi and her lieutenants are turning a new page in their impeachment inquiry this week based on a principle familiar to classics scholars: repetitio mater studiorum . "Repetition is the mother of all learning." For news audiences, key details about the Ukraine affair have been told, so far, twice: First, in leaked and preliminary accounts of what witnesses told investigators behind closed doors, and then in the full transcripts released last week of their depositions....
Read More
The week of November 5, 2019 brings us more new music from The Spy . This week includes the latest releases from old favorites like Jimmy Eat World and Pet Shop Boys, rising artists like English singer-songwriter, Rex Orange County, and so much more. Listen to The Spy live every day after 7pm on KOSU, or anytime at thespyfm.com .
Read More
This Week in Oklahoma Politics, KOSU's Michael Cross talks with Republican Political Consultant Neva Hill and ACLU Oklahoma Executive Director Ryan Kiesel about the commutation of more than 500 prisoners in state custody, the concerns growing from law enforcement and citizens over permitless carry and the State Supreme Court listening to the challenge of a controversial alcohol distribution law.
Read More
KOSU's Michael Cross talks about political news in Oklahoma with ACLU Oklahoma Executive Director Ryan Kiesel and Republican political consultant Neva Hill.
The Spy plays independent, local, and alternative music and features more than 20 unique specialty shows.
A weekly two-hour show of Oklahoma music, from across the state. The show opens a window of Oklahoma music to the rest of the world.