Oklahoma City Public Schools drops mask mandate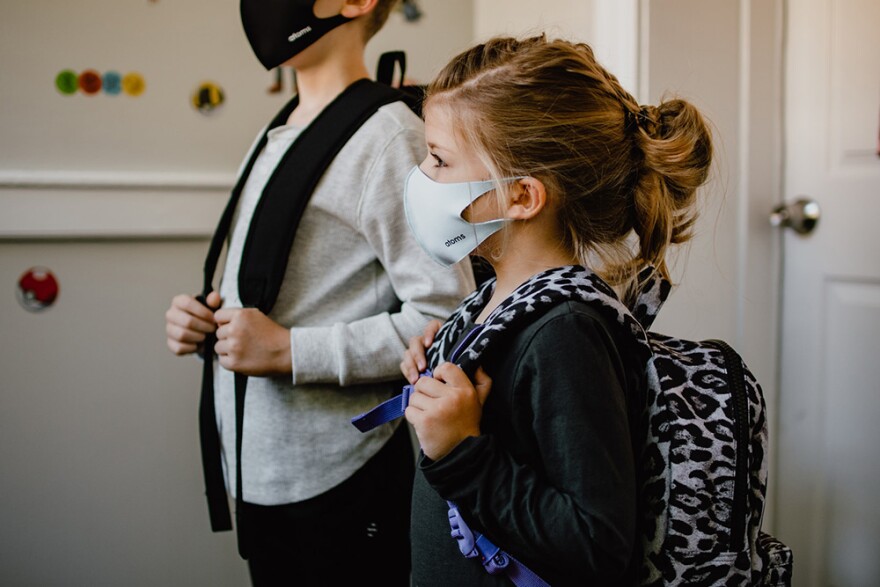 For the first time since the beginning of the academic year, Oklahoma City Public Schools announced it would lift its masking requirement beginning Tuesday, March 1.
OKCPS had instituted a mask requirement that allowed students to opt out, but fewer than one percent had done so as of last fall.
At the time, the district said it found a loophole in Senate Bill 658, which says school boards can't require masks. Instead, superintendent Sean McDaniel took it upon himself to implement one. The move was endorsed by Gov. Kevin Stitt.
Since then, SB 658's ban on mask mandates was paused after a judge's injunction and remains paused today.
But, in an announcement to students, parents and staff, McDaniel wrote that only two staffers and four students currently have the coronavirus and the Oklahoma City-County Health Department supported the decision.
The move comes after the CDC changed its in-school guidance, saying mask mandates were no longer necessary if case counts weren't high in an area. In the announcement of the policy, Superintendent Shawn McDaniel says only two staffers and four students had active cases of the coronavirus as of February 28.
The district said that plans could change, and masking rules could go back in place if cases rose. In the meantime, the district said it would keep the following mitigation measures in place:
OKCPS will continue monitoring data, tracking and collecting self-reported positive COVID-19 cases for students and staff. This includes our weekly report of positive cases on the district's website.
OKCPS will continue to require anyone who tests positive for COVID-19 to isolate for 5 days, regardless of vaccination status.
OKCPS will continue with our enhanced cleaning and disinfection protocols.
OKCPS will continue practicing social distancing to the greatest extent possible. Staff are encouraged to conduct business by phone, email or virtual meeting if possible.
OKCPS will continue to make masks available to students, staff and visitors at all district sites.
OKCPS will continue to provide free COVID-19 testing for students and staff. To schedule an appointment, please contact your child's school or visit our website.
OKCPS will continue working with our partners to schedule additional COVID-19 vaccine clinics. We'll share that information with you as soon as it's available. In the meantime, those who are interested can locate a vaccine site by visiting www.vaxokc.com.
OKCPS will continue to expect families to keep children home from school if they are sick and, likewise, will continue to expect employees to not report to work if they are ill.