Health Leaders Push Oklahoma To Adopt More Restrictive Marijuana Rules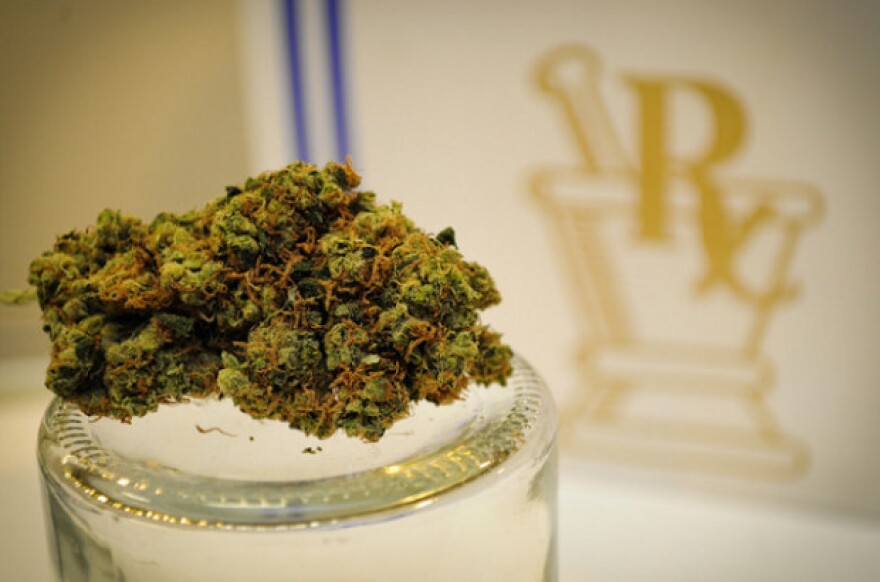 Modeling their recommendations on some of the most restrictive medical marijuana laws in the country, a group representing doctors, hospitals, clinics and other health professionals on Monday urged the state to prevent smokable marijuana from being sold at dispensaries, limit the number of dispensaries to 50 statewide, and require a pharmacist to be in the dispensary and "part of the approval process."
The group includes representatives from the Oklahoma Department of Mental Health and Substance Abuse Services Board, the Oklahoma Hospital Association, and the Oklahoma Osteopathic Association, among others.
Chelsea Church, executive director of the Oklahoma State Board of Pharmacy, said state rules requiring pharmacist involvement in medical marijuana dispensing would be in patients' best interest.
"We need to protect the public by counseling the patient's drug interactions, we just need to treat it as a medicine, as with any other medicines that we have," she said.
Minnesota and Connecticut both require pharmacists to be present when medical marijuana is dispensed. Other states have restricted dispensed medical marijuana to only non-smokable forms and Chuck Lester, with the Oklahoma Behavioral Health Association, said that Oklahoma should be added to the list.
"There is no medical advantage to smoking. So if the people voted for medical marijuana, this is, in fact, giving them what they have asked for," Lester said. "The chance for people who may need it to treat themselves, while trying to balance it with the public health aspect."
None of the recommendations are included in the 76 pages of draft rules that the Oklahoma State Board of Health will vote on at their meeting Tuesday. Oklahoma State Medical Association President Jean Hausheer said that her group submitted its concerns in a letter to the state health department and a meeting with Tom Bates, the agency's interim commissioner.
Gov. Mary Fallin on June 29 reversed course and declined to call a special legislative session to consider rules and oversight for medical marijuana after voters approved State Question 788, leaving regulation in the hands of officials at the state health department.
"We want to make sure that the final rules ensure the medical nature of this new law," Hausheer said.