Flaming Lips Postpone 'Space Bubble Concerts' As Coronavirus Numbers Worsen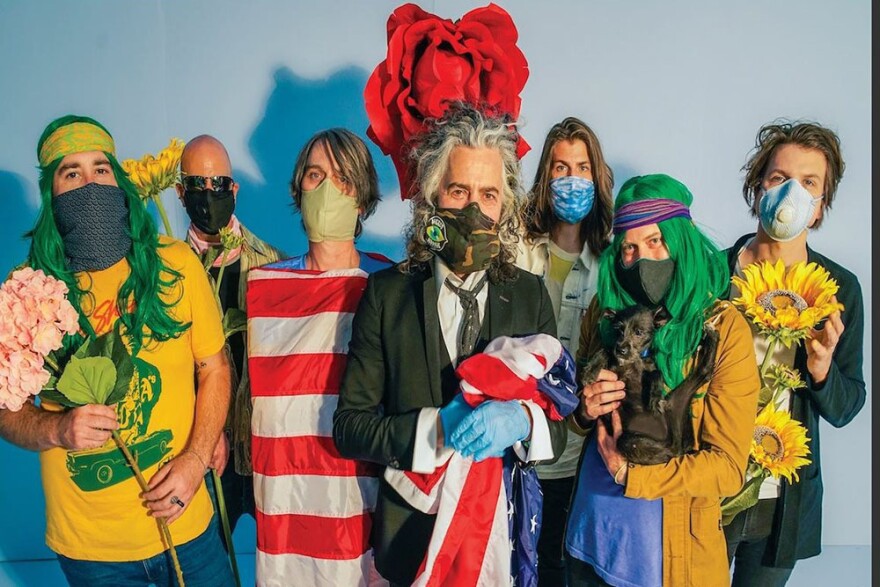 Indie rock band The Flaming Lips were set to hold two live concerts at The Criterion in Oklahoma City next weekend. But, the band is now putting them on hold as local coronavirus numbers worsen.
In what was being called the "World's First Space Bubble Concerts," attendees would stand inside of 100 adult-sized plastic bubbles throughout the 75-minute concert.
Each ticket would secure one bubble that could fit up to three people, meaning 300 people at most would be in attendance. That's a significant reduction from the venue's capacity of 4,000.
The band had been touting a number of safety precautions including providing enough oxygen to each bubble, protocols on entering and exiting the venue and a disinfection strategy for each bubble after use.
But the band ultimately decided to postpone the shows, citing an alarming rise in coronavirus numbers and the desire to keep fans safe.
The sold-out shows, which were planned for December 10th and 11th, have been rescheduled for January 22nd and 23rd.
---
Support this vital local reporting with a donation to KOSU. Click here to give.