Tell us: How is marijuana impacting you or your community?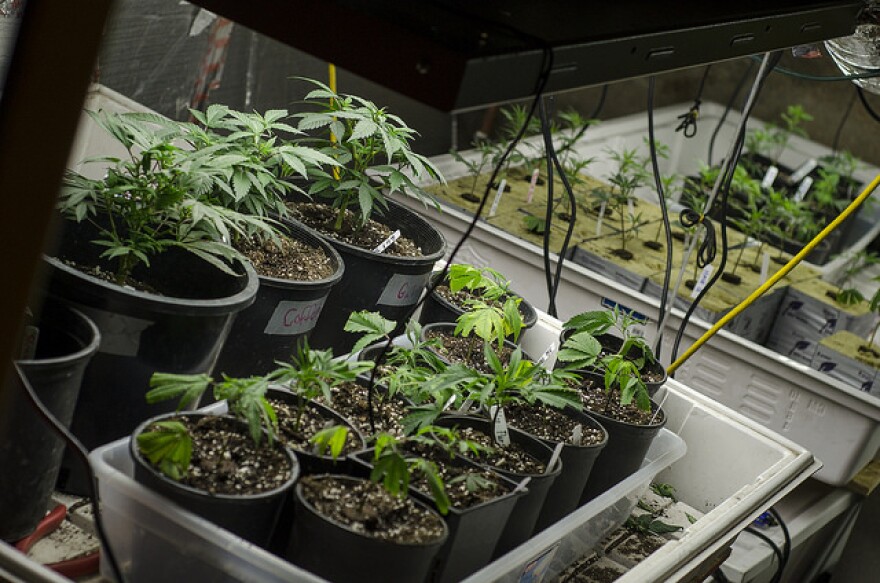 We're looking to understand how Oklahoma's budding marijuana industry is affecting residents around the state — whether it is rural communities and agriculture, sustainability and green practices or how the state's new cash cow is funding Oklahoma schools. Whatever it is, Oklahomans are feeling the effects of the "Green Rush."
StateImpact Oklahoma and KOSU want to hear from community members and marijuana industry stakeholders from across the state.
In the 2022 Oklahoma Legislative Session, there were more than 80 bills filed related to medical marijuana, with many targeting regulatory issues. We recently provided an update on some of those bills here.
---
Some questions we have include:
How have marijuana businesses impacted your community?
What are your concerns or hopes for marijuana issues during this legislative session?
How has marijuana impacted you since it was legalized for medical use in Oklahoma?
We want to keep our ears to the ground and listen to the stories of real Oklahomans, living around and working in this new, booming industry. There are several ways to engage with our newsroom as we cover marijuana over the next several months:
Text the word "WEED" to 844-777-7719 to engage using your mobile device. This option will be contacting our newsroom through our KOSU Texting Club. When you text, just follow along with the prompts!
Call 405-896-4327, our Community Engagement Phone Line, to leave our newsroom a voicemail. When you leave us a message, we may use that audio on-the-air! It's a good way to get real Oklahoma voices heard on important topics.
This outreach is part of the America Amplified initiative using community engagement to inform and strengthen local, regional and national journalism. America Amplified is a public media initiative funded by the Corporation for Public Broadcasting.