Any Oklahoman looking for a COVID-19 test recently can tell you the search is tough, but it's about to get a little easier.
Thank you gifts this drive include the new KOSU sunset t-shirt, a KOSU/NPR tote bag, year-long subscriptions to Babbel and The New York Times (digital) and the 2022 Keep It Local OK discount card.
Do you believe we have more in common than what divides us? Have a conversation for the StoryCorps One Small Step program, and see for yourself.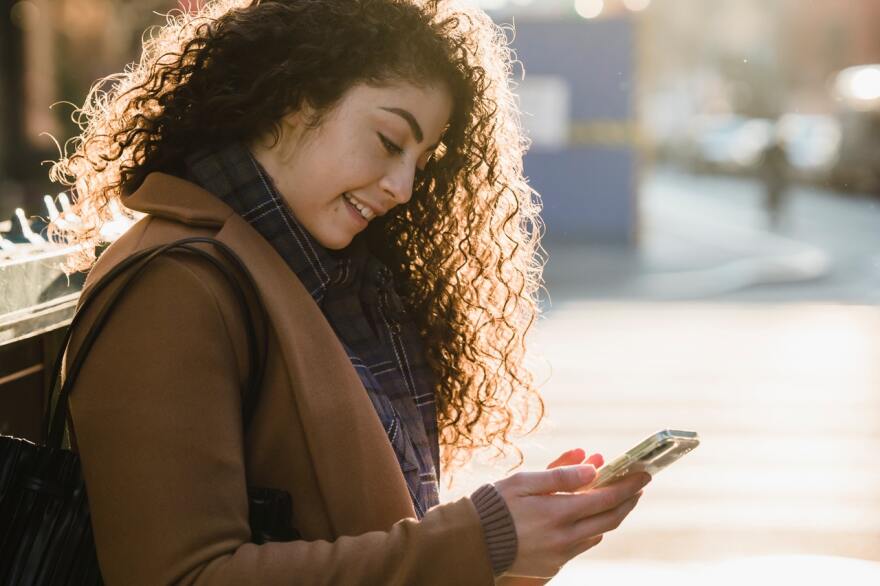 Get the latest local news in your inbox every weekday.
Oklahoma surpassed a devastating milestone in the COVID-19 pandemic on Thursday: 10,000 Oklahomans have now died from the disease.

Santa Fe South Superintendent: "The very first day back where we had made the choice, 100% of our kids walked in the door with a mask on or willing to put one on with no argument."

The D.C. singer treated fans to a new single Thursday morning.

Oklahoma schools will be given $119 million dollars from the CDC to conduct surveillance testing for COVID-19 and purchase PPE.

Local headlines for Thursday, September 23, 2021

Oklahoma State University's Unmanned Systems Research Institute (USRI) has been conducting research to find out! OStateTV's Meghan Robinson spoke with director of USRI, Dr. Jamey Jacob, and project engineering director, Victoria Natalie, to learn more about their study of the atmosphere and wind profiles at Little Sahara State Park.

A third shot of the vaccine can be given at least six months after the two-dose regimen, according to the authorization. A booster rollout could begin this week.

The complaints from the Campaign Legal Center against four Democrats and three Republicans show a trend — lawmakers failing to disclose transactions required by an insider trading law.

Some of the University of Oklahoma's faculty, students and staff are demanding change in the administration's handling of COVID-19 mitigation policies.

A recent CNN poll finds 36% of Americans say they still don't think President Biden legitimately won the presidency.

According to the National Weather Service, at 3:20 p.m. EDT today, the Autumnal Equinox (the moment when the length of daylight and darkness are almost perfectly equal) occurs.

Local headlines for Wednesday, September 22, 2021
At Home, At Work, In Your Car, On Your Computer, On Your Smart Speaker, On Your Phone, On Your TV...
Get the latest local news and much more in your inbox every week.