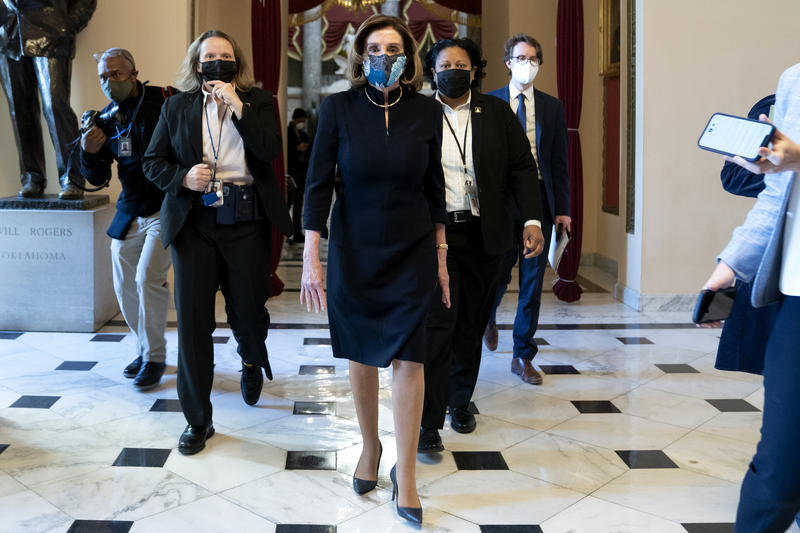 Updated at 7:13 p.m. ET The House of Representatives voted Wednesday to impeach President Trump for "high crimes and misdemeanors" — specifically, for inciting an insurrection against the federal government at the U.S. Capitol. Just one week before he will leave office, Trump has now become the first U.S. president to be impeached twice. Wednesday's vote came a week after Trump supporters stormed the Capitol in a chaotic scene that left five people dead. Ten Republicans broke party ranks to...
Read More
Last Updated on January 13, 2021 9:05 a.m . The coronavirus vaccine has made it to Oklahoma. Federal regulators signed off on emergency approval of the Pfizer-BioNTech vaccine on December 11th and the Moderna vaccine on December 18th. Now, the state will carry out the plan officials have been drafting for months.
Read More
Tri-City Collective, KOSU and Tulsa Artist Fellowship are excited to announce the relaunch of the Focus: Black Oklahoma radio show and podcast, following a hiatus in production caused by the COVID-19 pandemic.
Read More
KOSU's Michael Cross talks about political news in Oklahoma with ACLU Oklahoma Executive Director Ryan Kiesel and Republican political consultant Neva Hill.
The Spy plays independent, local, and alternative music and features more than 20 unique specialty shows.
A weekly two-hour show of Oklahoma music, from across the state. The show opens a window of Oklahoma music to the rest of the world.